World Chocolate Masters 2015
Food-safe silicone mold for a 2 meter solid chocolate sculpture and a smaller showpiece sculpture. From clay model to a finished piece ready for the competition. We used a special silicone for this project, assuring it is food-safe and suited for this application.
With large models it is necessary to construct a mold shell or mother mold to support the silicone while the casting material is being poured. The alternative is using a block mold of solid silicone and thereby using a lot of silicone. For most projects the method shown below is a far more useful approach.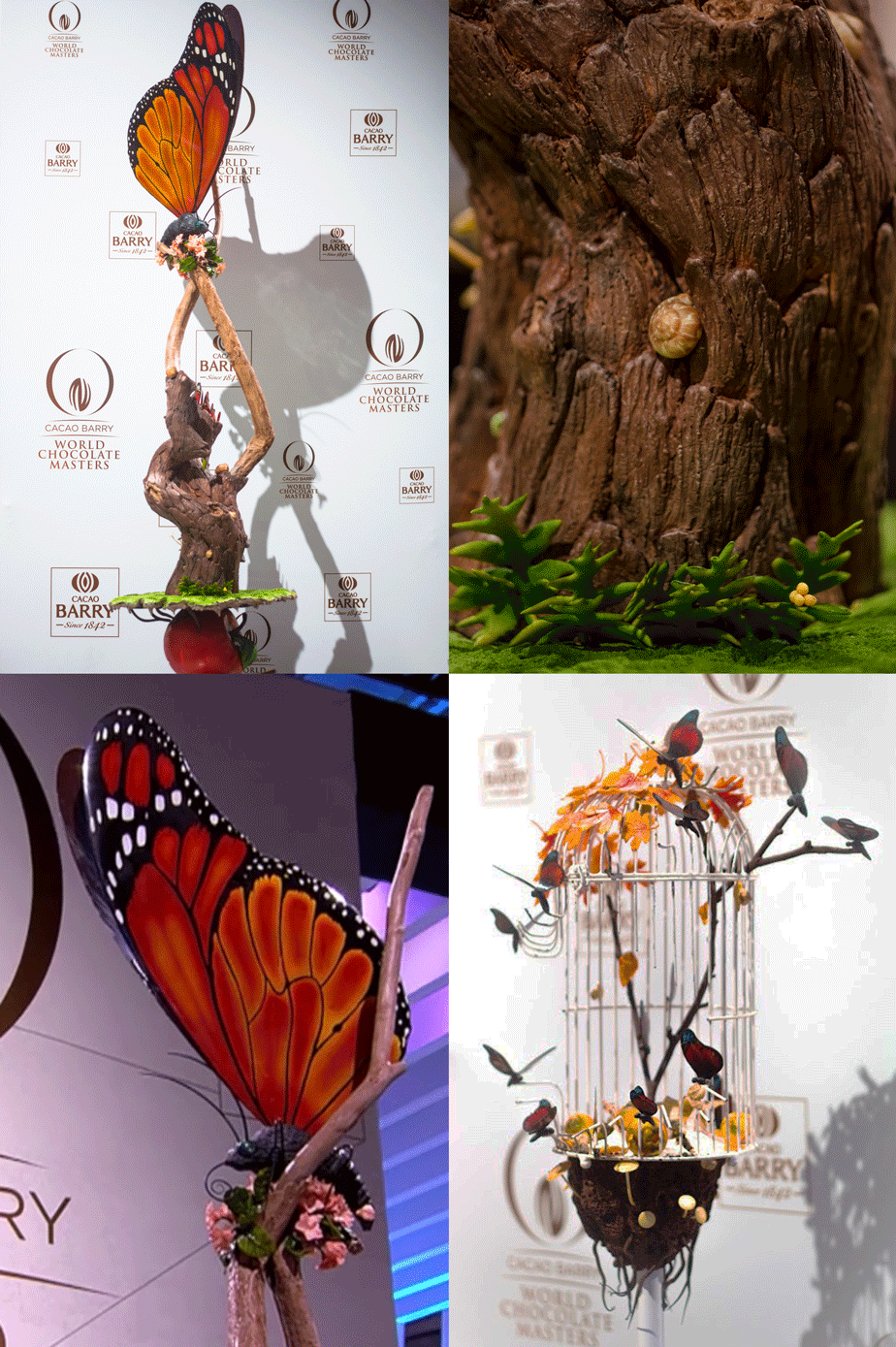 Chocolate Showpieces at World Chocolate Masters 2015
Client: Bojesen A/S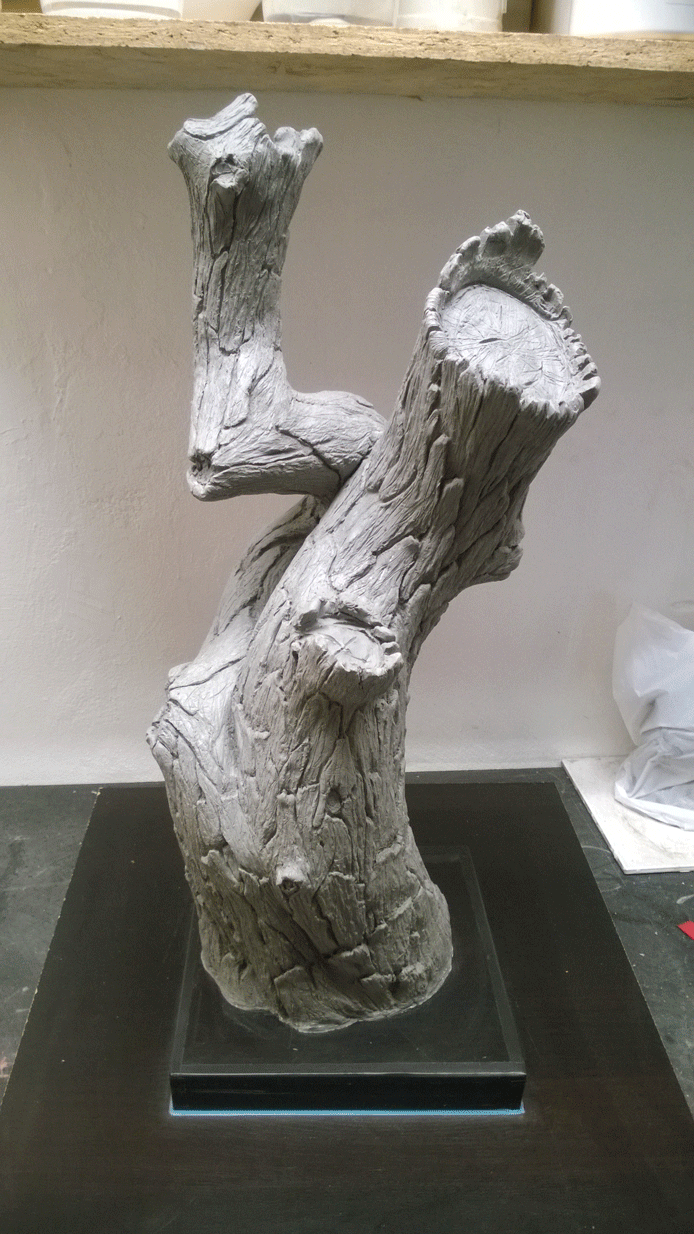 Tree Trunk Modelled in Clay
Client: Bojesen A/S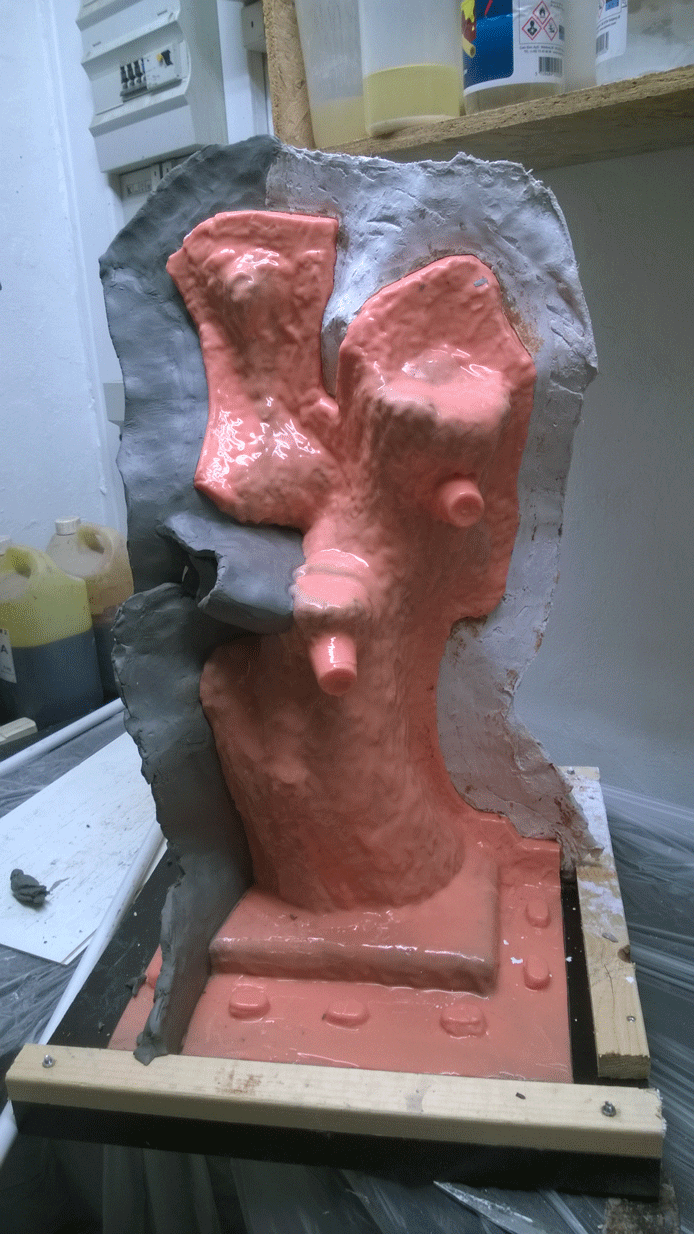 Tree Trunk Food-safe Silicone Mold and Support Mold in Production
Client: Bojesen A/S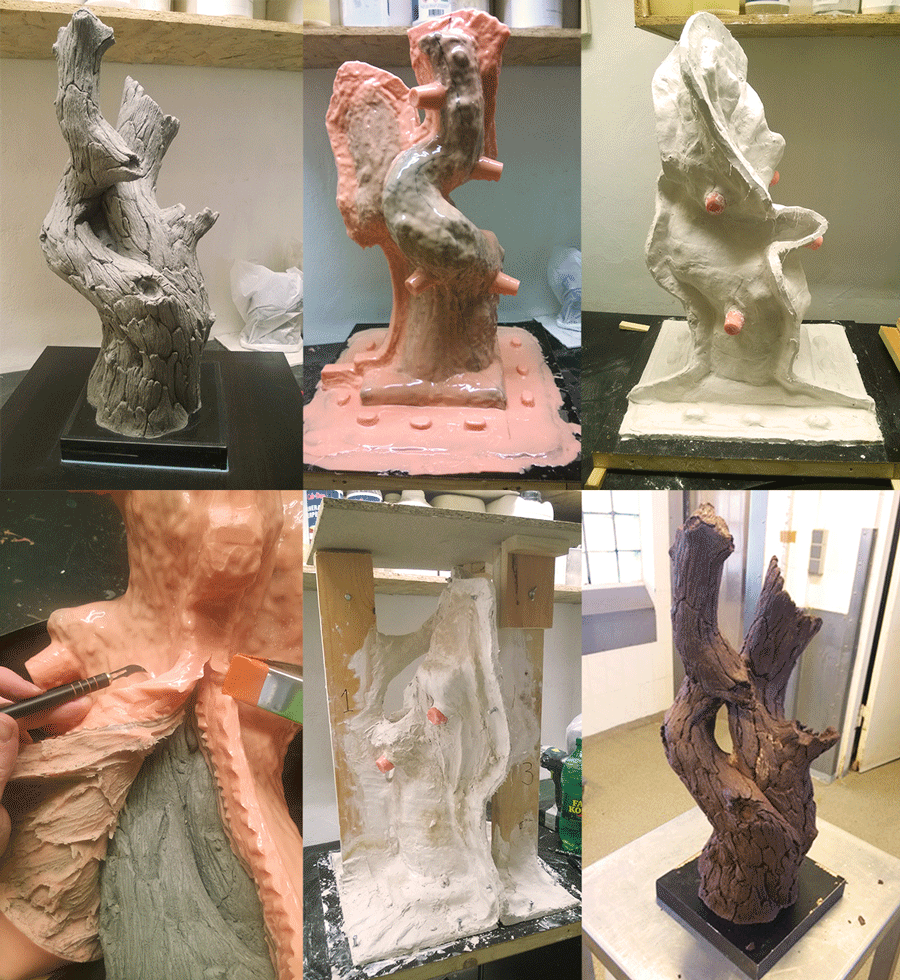 From Clay Master to Chocolate Tree Trunk Ready for Sculpture
Client: Bojesen A/S